Pertinent Criticisms of Today's Classical Music and Opera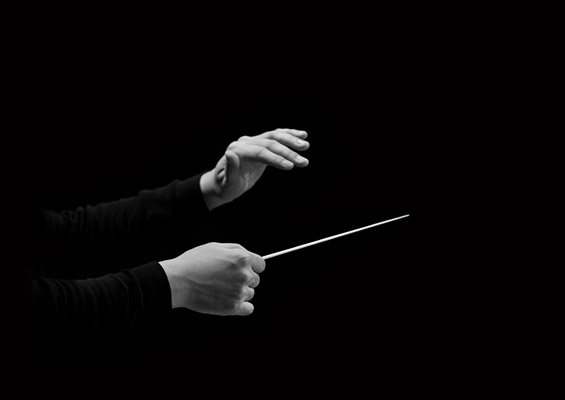 Three recent articles have caught my attention for being lucid and openly critical of the Classical Music Recording industry and the Opera production world respectively. All three are perspicacious in their own right, but the one on Opera today by noted American Opera critic and vocal coach, Conrad L. Osborne, is fascinating for its implication in respect to the long-term health of the Opera industry – which, frankly, at present has the countenance of a recently deceased corpse.

The first two articles are from the WQXR blog by James Bennett, II. In the first, The Classical Crossing, Part One: CDs and Happy Accidents, the rise of classical cross-over music is discussed against the advent of the CD format and the means by which the latter was used to attempt to reach broader audiences at a premium price-point. It is a tale of record executive greed, stupidity and musical naivety. And, lamentably it is all true.
The follow-up article, The Classical Crossing, Part Two: Hot n' Corny, focuses on the absurd concept of classical music's "accessibility" and the consequent reliance on using sex to drive this agenda. This quote from the article pretty much says it all.
"In a 1995 speech Sony Classical U.S. President (and future Met Opera General Manager) Peter Gelb delivered to the Classical Radio Programmers Association, a single word was his refrain: "accessibility." He warned against "exclusively programming dead composers," cautioning that if radio couldn't find new musical life it could never grow its audience. "Nobody wants to buy another recording of Beethoven's Fifth Symphony," he surmised. The old-guard needed to take a rest. In Gelb's opinion, programmers needed to prioritize what music listeners were listening to."

Of course Gelb, now with The Metropolitan Opera in New York, is the subject of much iconoclastic invective by opera lovers, especially in the USA for his exceedingly poor financial management of the MET over many years. My personal opinion is that he is merely a perfect example of a professional administrator – one who would never obtain a job in any important cultural organization whose mission was actually focused on the promotion and preservation of its artform.

Clearly, my view of the MET is that it is well past its used-by-date with its current management and Board. Too many of the numerous productions I have seen exuded such a level of incompetence ranging from absurdist, uninformed directorial vision through matching scengraphic design, to the engagement of long-suffering singers cast in wrong roles that MET productions (with rare exceptions) have become somewhat an insider industry joke.

The last article on Opera makes scintillating reading. Conrad Osborne is a highly informed and thoughtful writer. Along with Joseph Horowitz, these two men are starting to look like the last bastions of musical intelligencia in the USA. In this, Osborne's most recent blog before a self-imposed Summer sabbatical, he takes his pen to what he believes is wrong with Opera today. It is worth quoting from:
WHO OR WHAT IS KILLING OPERA?
The dearth of genuine vocal teachers with a depth of understanding of both repertoire and technique.
Almost all currently working stage directors of opera, who imagine that we care about their "ideas."
Company managers who don't really understand the history of operas and what makes them "work" in performance.
The fans, who mostly have failed in discriminating between the very good and the wholly inadequate.
The designers who take poor stage directors at their word and deliver what they want (though I acknowledge that they know they really have no choice).
Most of our universities, who imagine that singing can be taught by a music department in a program within a liberal arts curriculum. One credit per semester in voice will not produce a real singer.
Wealthy board members who can only imagine an opera company built on a business model.
The critics who imagine that they can help the cause by being understanding of its current limitations.
The ubiquity of amplified music in our culture, and the use of microphones to project singing, rather than its projection being the job of the singer.
Digital recording engineers.
The record companies.
The New York Times. I can't explain this but I'm sure I'm right about it. Perhaps by invariably supporting the trendy, the arty, the au courant, and by thinking they are the "king makers."

With the exception of his critique of 'fans', I couldn't agree more.