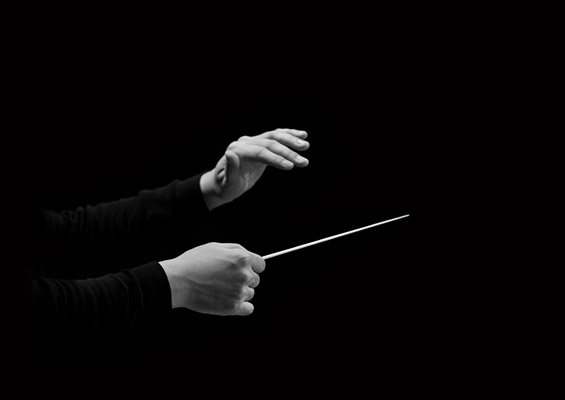 Outstanding Training Opportunities
I am, generally speaking, averse to the increasing presence and plethora of online and in-person training opportunities for conductors. They range from, in a very few cases, outstanding to outright charlatanism. The problem for young aspirational conductors is to be able to distinguish excellence from the dross.

Generally, the quickest way to make this determination is to ask yourself these three questions:
1. Who is doing the teaching and what is their musical aesthetic?
2. Do they have a verifiable and quantifiable reputation as a conducting pedagogue and/or a professional career of long-standing?
3. With which ensembles and orchestras have they worked?

In this post, I want to look briefly at two outstanding training opportunities that fulfil the above criteria as a benchmark in excellence.
The Conductors Retreat at Meadowmak
In 2021, the Conductors Retreat at Meadowmak will celebrate its 25th Anniversary. Founded and overseen by Ken Kiesler, it is an outstanding learning environment for young conductors. Ken has been Director of Orchestras and Professor of Conducting at the University of Michigan since 1995 and has taught many of the up-coming and pre-eminent young conductors of this generation; some of whom have won major international conducting competitions.

Beyond this accomplishment and his own impressive professional career, it is Ken's embracing aesthetic of the power and transformative abilities of music to heal the world that should be experienced by anyone serious about the conducting profession.
Applications are now open for the 2021 retreat.
OperaWebinar
OperaWebinar is a relatively new online enterprise created by Italian conductor, Carlo Montanaro. Carlo takes students through the opera repertoire from a conductor's perspective in a thoughtful, comprehensive and detailed analysis of the technique and challenges of conducting singers and stage. Up to 12 students can join in any session. Each opera takes several sessions to cover in entirety. The applicable fee for each two-hour session is very reasonable.

Carlo is a first-rate opera conductor with very significant international experience. Added to this is his clear – and entertaining – insights into the distinctly different skills needed by young (and not so young) conductors in effectively communicating with and supporting opera singers with the major repertoire.

It is rare to find such an articulate and musical teacher in the Opera genre with the experience to impart the core, practical, and sometimes arcane nature of Opera performance. Recommend highly.